Team
Ester Sihite, Ph.D.
Director of A Different Dialogue; Assistant Director of Diversity Education & Multicultural Programming, Center for Multicultural Equity and Access (CMEA); Diversity and Inclusion Specialist, Center for New Designs in Learning and Scholarship (CNDLS)
Ester serves as Director of a Different Dialogue, and holds joint positions in both the Center for Multicultural Equity & Access and the Center for New Designs in Learning & Scholarship. Within her role, she serves as a lead and point of contact for students, staff, and faculty involved in A Different Dialogue and for other curricular and pedagogical innovation projects related to diversity and inclusion. She also connects diversity and inclusion work across student affairs and academic affairs.
Ester completed her Ph.D. in Higher Education at Loyola University Chicago, where she co-conducted research on and taught issues of diversity, equity, and multiculturalism in higher education. She has also held several roles in student and academic affairs, and enjoys collaborating/partnering with students, faculty, and staff.
Outside of her work, Ester enjoys getting back home to Seattle, playing sports (particularly flag football and tennis), and traveling internationally.
Joselyn Schultz Lewis​
​Associate Director for Inclusive Teaching and Learning Initiatives, CNDLS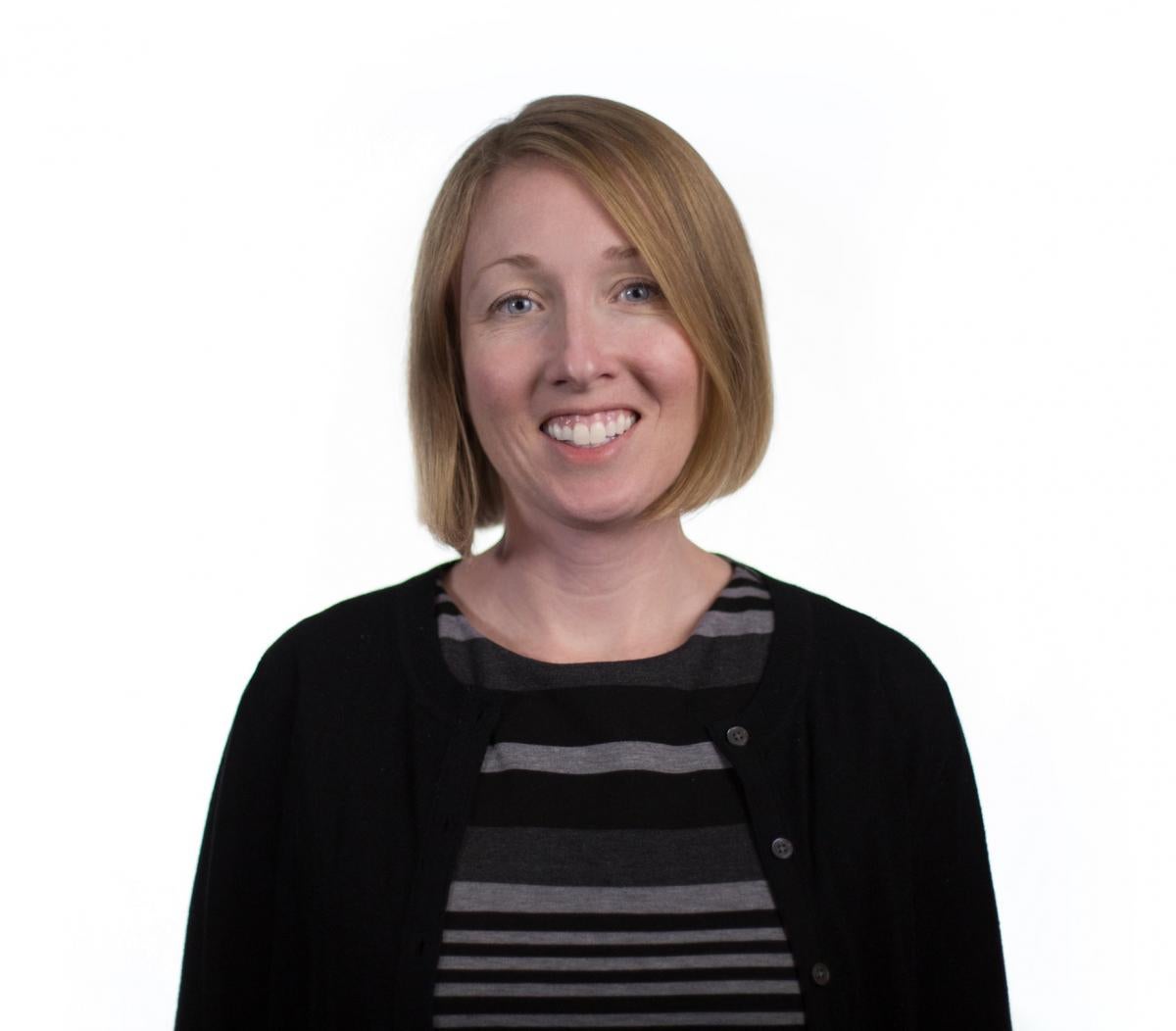 Joselyn is Associate Director for Inclusive Teaching and Learning Initiatives at CNDLS where she started working while completing her master's degree in Communication, Culture, and Technology at Georgetown University. Her interest in teaching and pedagogy developed from her experiences teaching in Japan and in the DC area. Through Joselyn's early teaching experiences, she cultivated a particular interest in the relationship between cognitive and affective learning.
Joselyn works on a wide variety of CNDLS projects including the Doyle Faculty Fellows program, which works with GU faculty infusing themes of difference and diversity in their courses, and the Engelhard Project, which works with faculty bringing issues of mental health and well-being into their courses. Joselyn also leads workshops in CNDLS' Apprenticeship in Teaching program, supports faculty with course assessment and evaluation, and is involved with the development of Georgetown's first MOOCs.
Outside of her work, she enjoys spending time with family, traveling, and exploring the countryside.
Adam Leader-Smith
Project Coordinator, CNDLS

Adam is a Project Coordinator supporting CNDLS' Inclusive Pedagogy program, including A Different Dialogue. Adam joined CNDLS from the Council on Library and Information Resources, where he worked on Digitizing Hidden Special Collections and Archives, a grant program that gives awards to non-profit cultural heritage institutions to digitize and provide web access to unique archival collections of scholarly significance. Prior to that, he served as an instructor, teaching on a variety of topics including political theory, social movements, and community organizing. He has experience as both a participant and facilitator within intergroup dialogue and similar peer-facilitated academic programs. Adam is also a runner, reader, trivia master, gamer, chef, and devoted father to a mischievous feline.
Armando Baltazar
Graduate Associate, A Different Dialogue and Inclusive Pedagogy Team, CNDLS

Born and raised in Lima, Peru, Armando Baltazar is an M.A candidate in Learning, Design and Technology at Georgetown University. He works with the A Different Dialogue program and the Inclusive Pedagogy team. Armando holds a B.S in Psychology with a concentration in Social-Organizational Psychology. Having worked in recruitment and corporate learning for transnational banking and retail companies, he decided to branch into the field of higher education. Prior to Georgetown, Armando worked as a teacher of Spanish and cultural ambassador at College of the Holy Cross in Massachusetts. His career goals focus on designing and developing innovative technological solutions applicable to diverse fields. In addition, he hopes to learn more about methodologies that can best develop competencies to design learning programs for corporate and educational settings. In his spare time, Armando likes exercising, traveling, outdoor activities, art shows, and making music.
Ijeoma Njaka
​​​Graduate Associate, Doyle Program and Inclusive Pedagogy Team, CNDLS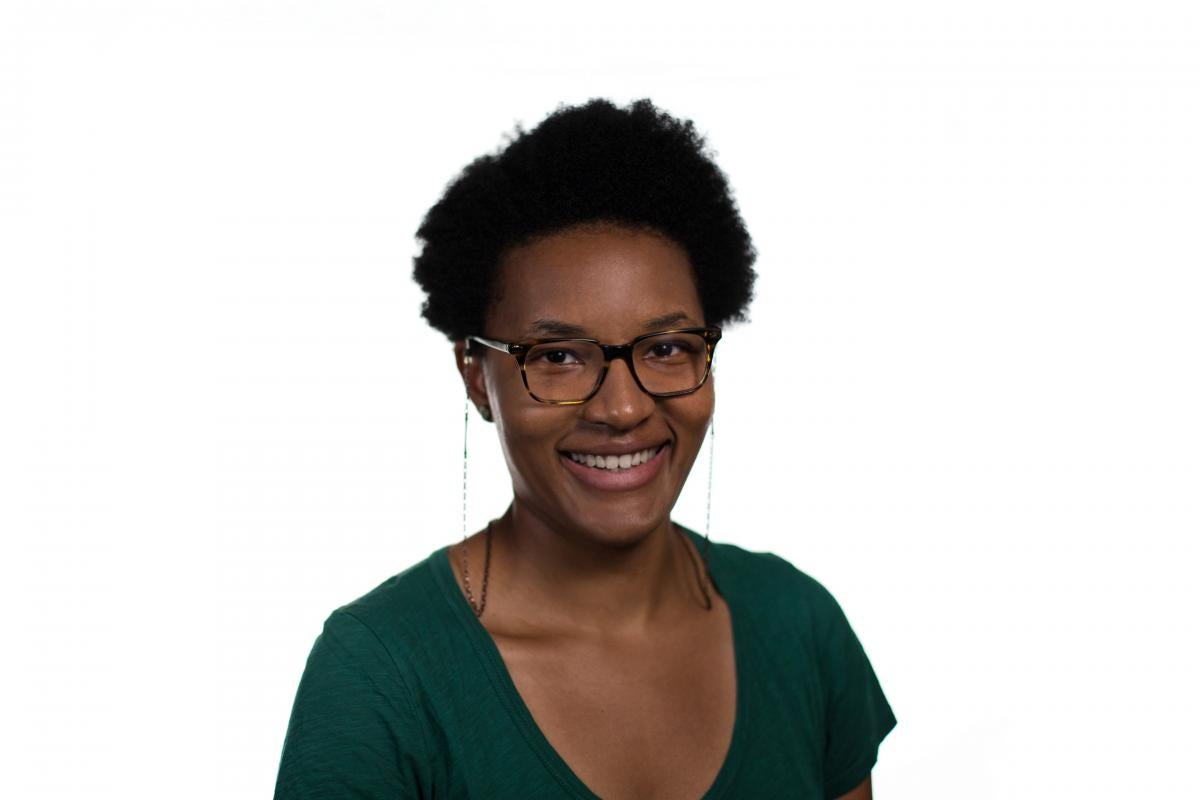 Ijeoma is an MA candidate in the Learning & Design program and a Graduate Associate working with the Doyle Program and the Inclusive Pedagogy Team. Originally from Minnesota, Ijeoma has worked at nonprofits and schools in service of historically marginalized student populations. Prior to Georgetown, she worked at Bunker Hill Community College training student peer mentors in culutural competency and academic engagement as a rentention model for nontraditional incoming students. In her spare time, Ijeoma enjoys creative writing, visiting the zoo, and watching HGTV.